Mother's Day Popular Nail Designs this Year
"A Mother is she who can take the place of all others, but whose place no one else can take"
Mothers put forth a lot of time and effort to raise their children, hence their day needs to be celebrated. Mother's Day is celebrated for honoring the contributions of mothers in nurturing their children. On this day, you can thank your mother, grandmother, a mother figure you admire, or a mentor. You can thank them for making you who you are today. So, show your appreciation to your wonderful mothers on this Mother's Day with stunning Glamermaids Mother's Day press on nail designs.
Here are some of the most popular press on nail designs from Glamermaid for all moms.  
1.   
For Stay At Home Mother
If your mother is a stay-at-home mom, who is always juggling mommy obligations and doing additional house chores, then it may be difficult for her to keep her nails in good condition. Glamermaid offers the best Petal Around press on nails that are also present in short in length, which makes it easier to cope with household responsibilities. This press-on nail is available in green color with cute floral petals that give elegance, beauty, and refinement to her mommy's appearance.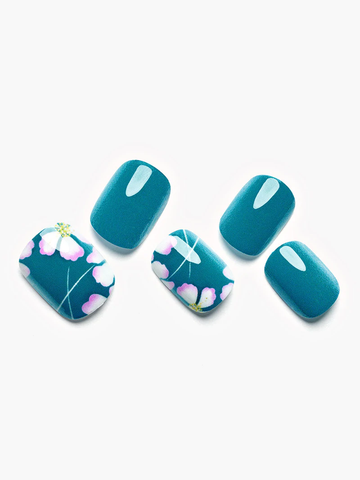 2.  For Working Moms
If your mother is a working woman, she is required to maintain her appearance due to the nature of her job. The Glamermaid's Premier press on nail design will fully match her comfort and give her the classy look she deserves. This gorgeous design features a 3D nail art style that will be a good choice for Mother's Day celebrations. Your mother will have a huge smile on her face as she celebrates this significant day in her life by applying this creative press on nail design on her nails.
Glamermaid also acknowledges the need for simplicity for working women and offers a variety of press on nail designs for moms belonging to different professions.
1.    
Teacher
If your mother works as a school teacher, she may choose to appear in a more casual manner. The Glamermaid has the perfect press on nail design for her. Dry Rose is a simple yet adorable press on nails design that will suit well. It features a nude color and has rose motifs in the middle.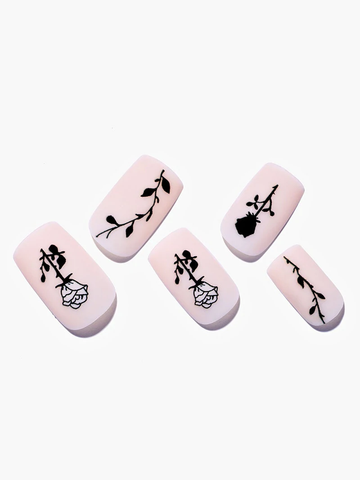 2.    
Barista
When your mother works as a barista, she has to prepare beverages and interact with different people. Iced Caramel Latte is the most popular press on nail design available on Glamermaid. It has a brown color and a shiny texture that blends in wonderfully with the barista surroundings.
3.    
Lawyer
When your mother works as a lawyer, she is required to contact her clients, colleagues, judges, and other people that are involved in her court case. She has to maintain her appearance in the most professional way possible. Black Heart press-on nail design on Glamermaid will both highlight your mother's attire and the upcoming Mother's Day festivities with its wonderful heart-shaped designs.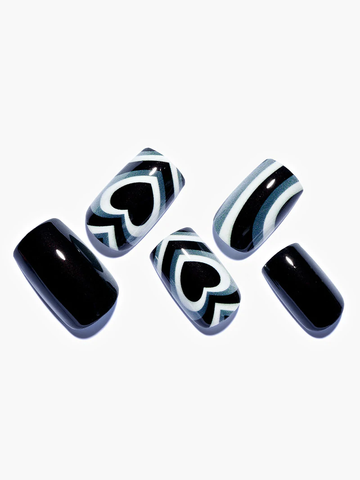 Get your hands on these popular press on nail designs to celebrate Mother's day this May. Let us know in the comments below what you will be wearing this Mother's Day.