Press On Nail Designs For Different Occasions
Everyone wants to have nails that look decent and adorable. However, getting to a salon is time-consuming. Press On nails save us a lot of time, the embarrassment of having a cracked polish moment, and the effort required to remove them from our hands.
Just like nail art, there are different designs and styles of press nails that you can try out on different occasions. Regardless of your style preferences, you will find a variety of alternatives on Glamermaid that will fit your occasions.
Daily
Every day, you put your hands to work, and they are often the first thing that others notice about you. When your nails look amazing, you may feel better about yourself throughout the day. For daily use, people prefer simple yet elegant designs, as glittery and funky nails don't look decent in all casual sitting. Glamermaid has the perfect press-on nails styles for your everyday use. Starry is the most elegant nail style available on Glamermaid.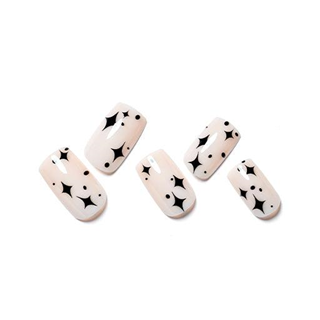 Vacation
No vacation is complete without matching nails that reflect your outgoing spirit. On vacations, people prefer colorful nails with vibrant designs. The reason is that the vibrant designs make you feel energetic. You must opt for styles that are as adventurous as the places you visit. If you are planning a vacation to a tropical location, Glamermaid provides a variety of bright, tropical colors you may wear. Whether it is the beach or the ski vacation, bring your favorite press-on nails with you on your trip. Take a trip with style with Glamermaid best Flourscent Butterfly press-on nail.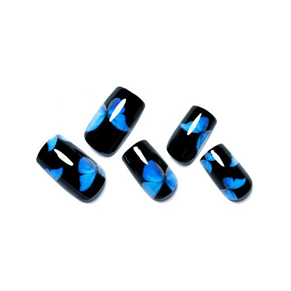 Party
Some party press-on nail styles are so classy that you can effortlessly amaze everyone in the room. For parties, ladies prefer nails that show class and sophistication at the same time. This helps them to stand out from the rest of the crowd. There are shades of dark blue, black, deep red, and green to create a wild vibe for a party. Choosing black gives women an aura of sophistication and seriousness. Black Marble press-on nails are the perfect style for such women available on Glamermaid.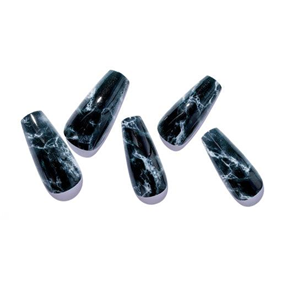 Work
A working woman understands how to be the finest version of herself possible. They put forth a lot of effort into their appearance, from matching attire to matching nails. At work, it is preferable to wear decent designs, as you have to maintain a professional yet fashionable look. Glamermaid has press on nail styles that are perfect for all official appearances. Extension Line is one of the favorite press-on nail styles available on Glamermaid for your work.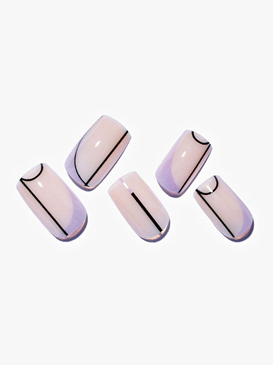 Wedding
A lot is going on when it comes to preparing for a wedding, from picking the proper wedding dress for each occasion to matching nails with the latest design. Whether you are a guest, or the bride herself, Glamermaid is the perfect place to get your wedding press on nails. There is no such thing as too much glitter or shimmer. For the wedding, there are a lot of options to choose. You can choose nude nails, glittery nails, or single color nails.  Glamermaid provides you with the perfect set of Gold to Goal press-on nails that may complement your wedding look.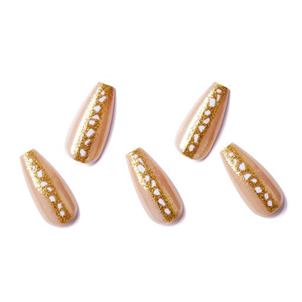 Luxurious
Every aspect of your appearance, from your clothing to your hairstyle to even nail, says a lot about your personality. Some days you want to feel luxurious and want to have a luxurious lifestyle. Glamermaid brings you the most beautiful Ice Seaweed press-on nail design for a luxurious experience.