Top 10 Press-on Nail Designs to Try in Fall 2021/2022
Many women don't get sufficient time to go to salons to get their nails done. Hence, that is where the Press-on Nails come in handy. You can just order your favorite nails and apply them before you are going somewhere. Press-on nails come in all shapes and designs, and they look equally great as manicure. They also help to save both time and money.
If you are looking for gorgeous Press-on Nail Designs, then Glamermaid has got you covered!
1- Black Marble
Who doesn't love marble nails and especially if they are black? Black marble nails are in trend for years, and they are not going anywhere anytime soon. The best thing about Black marble nails is that they can easily go with all types and colors of outfits.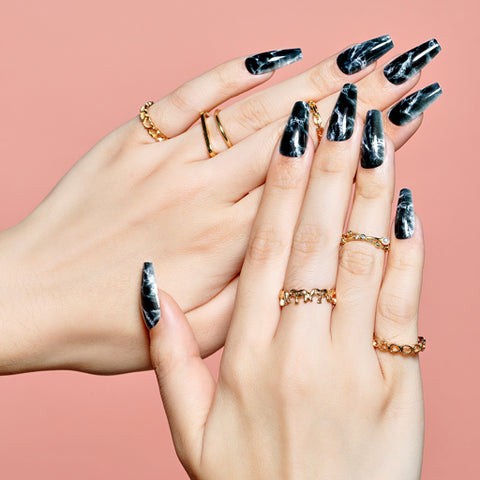 2- Black Skull
It is time to go overboard with your nails by wearing Black Skull Nails. There is an adorable skull printing on one of the nails whereas nails design elements such as color and line are used for other nails. We are sure everyone will ask you where did you get these nail designs from.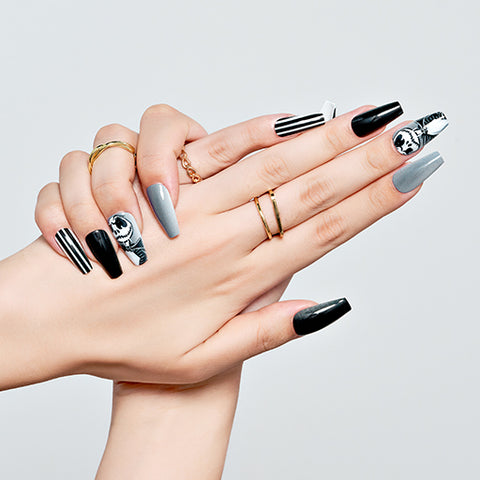 3- Beloved Grid
Simple yet gorgeous, Beloved Grid Nails are a must-have. The grid design is what makes them unique and super cute. The cute heart will also steal the attention of everyone around you. We are sure that these press-on nails will look adorable on your hands, and you will love them as much as we do.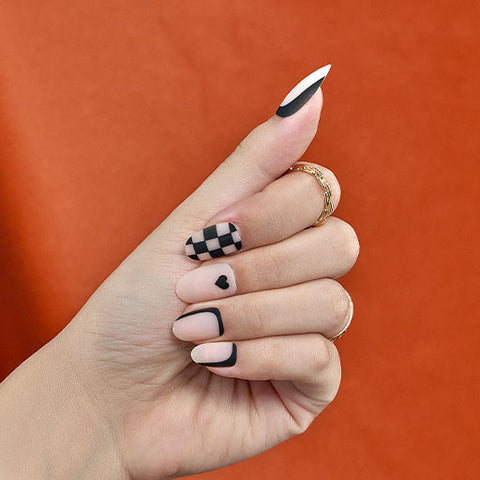 4- Yes Dear
The Glamermaid's Yes Dear Nails are one of the cutest nails design elements. The gorgeous purple butterflies on the nails make the hands of the wearer look more delicate. Wear the Tan Lines Nails and get thousands of compliments from everyone!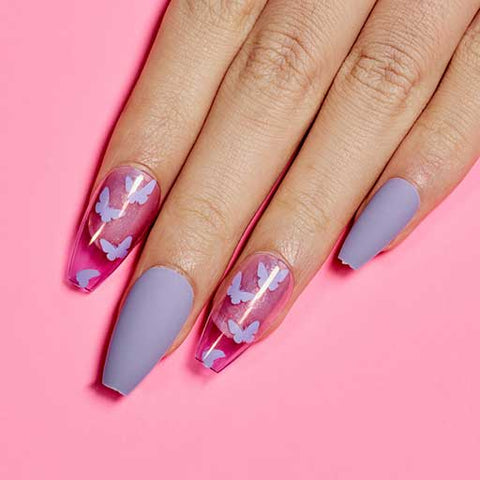 5- Unstoppable
If you are looking for funky nails, then Unstoppable Nails are right for you. The cool art designs on these nails look super cool, and they will surely make you feel like a fashionista. The snake, moon with a star, and green leaf look quite aesthetic.
6- Warm Flowers
Warm Flowers Nails can be easily considered as one of the most beautiful Glamermaid's cutest Press-on Nail Designs. The simple white flowers on the red background look so simple yet elegant.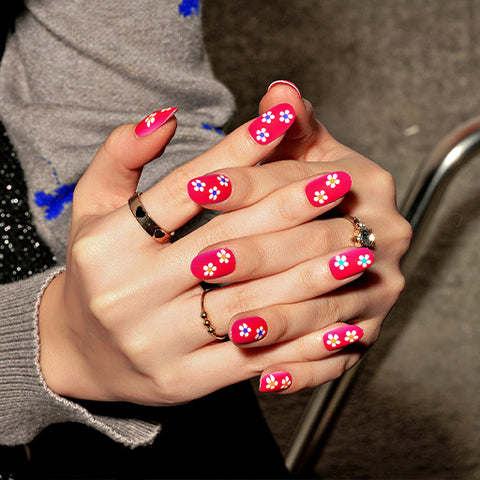 7- Too Hot
Another use of creative nails design elements and cartoons can be easily seen in Too Hot nails. The mushroom, melting sun and colorful curvy lines on the nail look bewitching. The Too Hot nails will surely make you look hotter.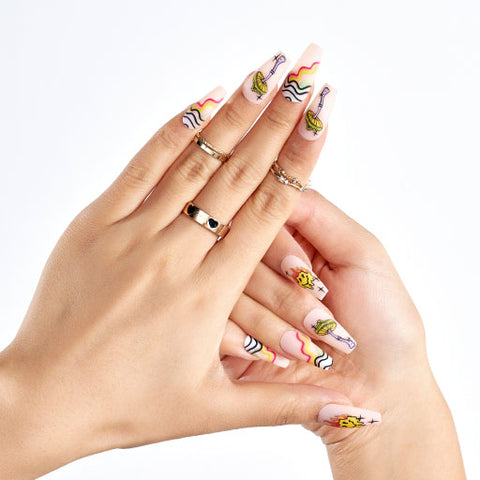 8- Spiral Pattern
It is time to hypnotize everyone by wearing Spiral Pattern Nails. The nails look really adorable and will surely catch everyone's attention. The spiral pattern, along with black and white stripes, looks chic and flattering.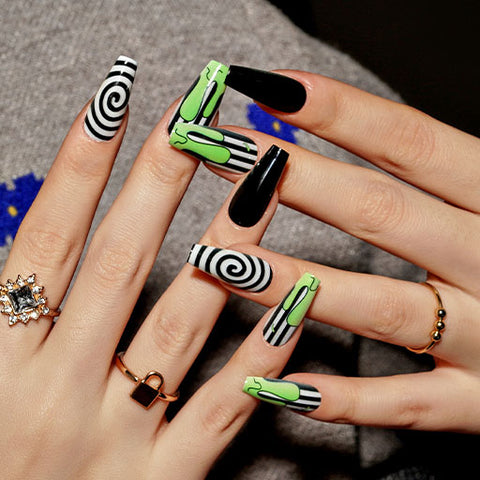 9- Forever
If you are someone who likes to explore the sky day and night, then you are surely going to like Forever Nails. The sun, moon, and stars on the nail look really exotic and flattering. By wearing these nails, you will feel like you are in outer space.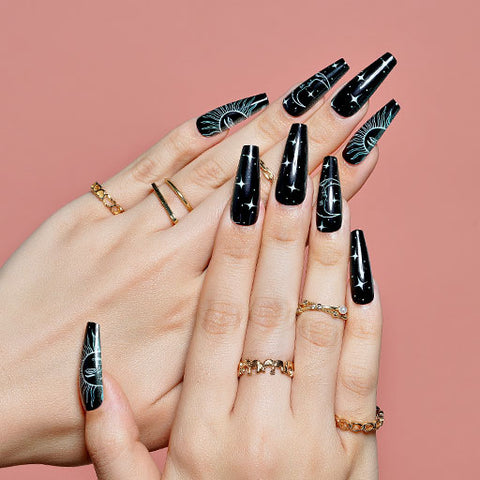 10- Sunset Checkerboard
Want to make an impression on everyone by wearing cool nails? The Sunset Checkboard nails will surely be the right choice for you. The exotic fire on the nails, along with a black and white check pattern, looks simply amazing. Get yours now!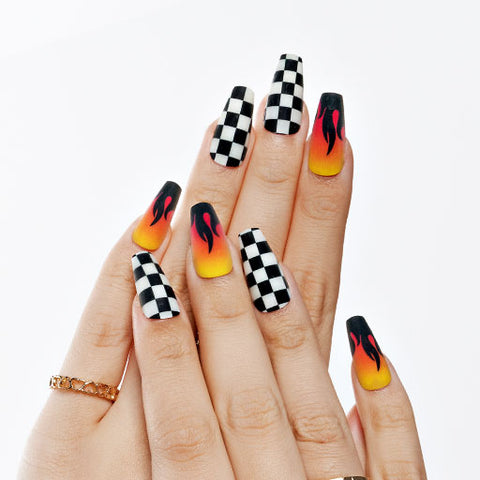 We hope that you like Glamermaid's collection of cool Nails design elements. This Nail Company has adorable and chic Press-on Nail designs that will steal everyone's attention. Grab yours now!