6 Nail Art Ideas That Will Surprise You
A good manicure has the power to uplift your mood in no time. Styling your nails is not just a necessity but has become more like a style statement. A perfectly done and complementing nail art has the power to amp up any outfit. Whether you like soft pastel or bright neon colors, there are many trendy styles, unique patterns, and cute nail art to experiment with.
Glamermaid has got you covered with the best nail art to try on your hands. You will have a touch of sophistication with Glamermaid's press-on nails. From plenty of twists and florals to solid color nails and cartoon nails, there's something for every vibe and mood on Glamermaid.
Below are the 6 Nail art styles on Glamermaid that will surely surprise you
Summer Breath

(click on the image to get the product)
This simple floral nail style is a winner. Because everybody loves flowers, this gorgeous nail art style is perennial.
Glamermaid's Summer Breath is the perfect nail style with french tips and cute little daisies. This press-on nail looks great and aesthetically pleasing. It creates a really delicate effect with its natural milky base color. It makes a subtle, stylish statement without being too over the top.
Rouge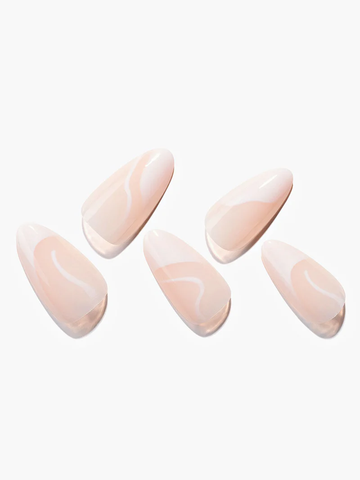 (click on the image to get the product)
This press-on nail style may be simple, but it is in no way boring. Rouge is a unique press-on nail that features an almond nail design with a shiny finish on each finger. The swirls add a level of depth and color that is often not achieved with other nude nail looks and help spice up an otherwise plain manicure. You can use these in the office for a professional look. You'll be sure to receive plenty of compliments!
Colorful Night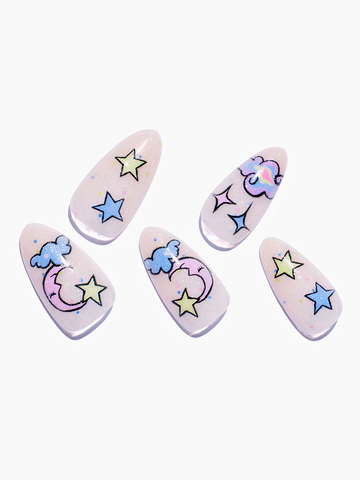 (click on the image to get the product)
Colorful Night press-on nail style features a sparkling moon, stars, and clouds that add a soothing effect to your mood. The contrasting colors are eye-catching and the design taps into your playful side. This shiny press-on nail has tons of allure and is perfect for a date night under the stars. This nail style is so classy, transforming any look from drab to fab.
Pure Pink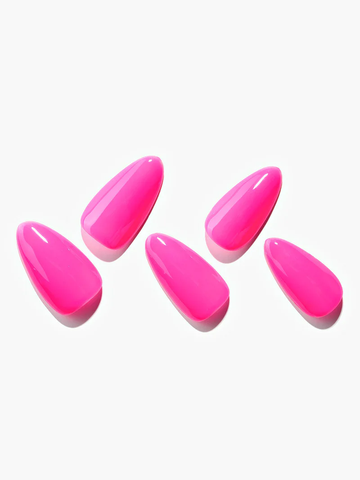 (click on the image to get the product)
Girls can't go wrong with bright pink nails. Bright pink is a raging hue and will perfectly suit your unique vibes as well. Ace the Glamermaid's Pure Pink press-on nail as you slay your nail art in style. And let your nails be an eye candy of your attire. This vivid and lively press-on nail shows off your outgoing adventurous personality. It has an ultra-chic look and is perfect for any party or event.
Tarot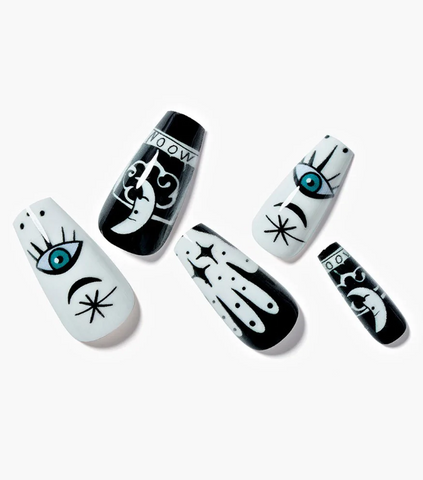 (click on the image to get the product)
Tarot nails are versatile, fashionable, and fun, allowing you to take advantage of art to elevate your nail game. Glamermaid's Tarot press-on nails are unbeatable as they are one in a million. The eye, hand, and moon give an instantly bewitching and stylish look that you'll want to put on repeat. Whatever your style, this press-on nail is a sure way to slay.
Disco Stage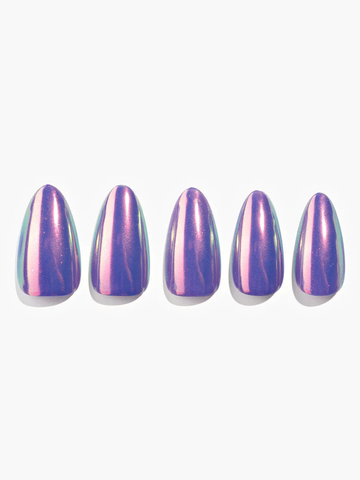 (click on the image to get the product)
Glamermaid's Disco Stage press-on nail has the effortless shine and iconic gleam that's pretty hard to ignore, but nearly impossible to forget. These glitter nails may not actually glow in the dark, but it looks as though they'll glow just about everywhere else! The beautiful purple and blue undertones give an almost otherworldly look to this supernatural nail art style, and you may not bring yourself to look away.
Feminine and sweet, these Glamermaid press-on nail styles are ethereal choices you'll surely love. Glamermaid's press-on nails are specifically designed by professional design teams keeping you in mind. Apart from this, Glamermaid releases dozens of new designs every Thursday so you'll never have to settle for yesterday's styles. So grab the opportunity and add a sense of cool charm to your hands!